Young Adults
Find you people. Find your purpose.
Midway Young Adults
Young adult years are filled with transition. Navigating school, work, and friendships can make those transitions complicated. Here at Midway, we want you to be able to take advantage of those years. We believe we can do that through helping you find a relational community to grow, and explore opportunities to discover your God-given purpose.
Find your people.
Find your purpose.
"Our relationships center around what Christ has done for us."
April Crew Night | Recap
Crew Night is an opportunity for young adults to connect with one another, begin discovering their purpose, and a community to belong!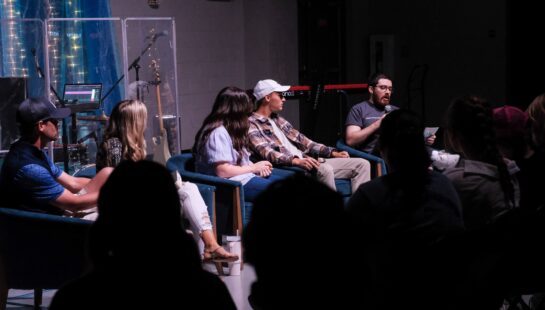 Young Adult Life Groups
We believe that we grow faster, as Christians, when involved in a relational community of believers. Here at Midway, we call those "Life Groups." Check out our current Life Groups for Young Adults!
Have questions about a group? Click the group and fill out the form.
Serving others and our church provides opportunities to see God work in the lives around us. Whether that's providing food for families in need, helping the next generation connect with Jesus, or saying hello to guests at Midway, whatever the passion is, we're here to help you find your purpose. If you're interested in serving opportunities, click the button below!